Whether you're in town for a conference or looking to explore a little bit outside of Edmonton, Sherwood Park has a variety of attractions worth checking out. Just a short distance out of Edmonton, Sherwood Park provides a nice escape for those looking to get out of the city every once in a while. Here are four attractions we recommend you check out:
Remedy Cafe's fusion of North American/Desi foods and drinks makes it one of the most unique cafes in Sherwood Park. This cafe serves breakfast, lunch, and dinner alongside a variety of different chai to drink such as vanilla rooibos chai, iced Kashmiri, ginger chai, badam chai, etc. This cafe also has a diverse menu with vegan, gluten-free, and dairy options so everyone can enjoy. Let's just say there aren't many cafes in all of Alberta where you can have a cream cheese bagel alongside a classic masala chai latte, so this place is definitely worth checking out.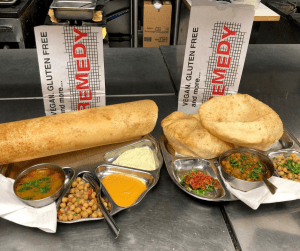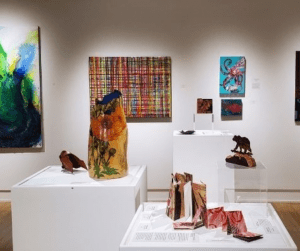 Some of the finest art in all of Alberta is located in the heart of Sherwood Park at Galley@501. A ten-minute walk from Sherwood Park Mall, this art gallery showcases artwork from across Strathcona county and holds multiple exhibits for attendees to check out. If you feel like some of the artwork is bringing out your inner Picasso, Gallery@501 holds art classes for all ages and skill levels for you to express yourself.
If you're visiting Sherwood Park during the winter, then going to Sunridge Ski Area is a must. This is essentially a playground for anyone that enjoys winter sports. Whether it's skiing, snowboarding, snow tubing, terrain parks, or skier cross, Sunridge Ski Area covers all your winter sporting needs. However, this place isn't completely closed if you wanna visit during the summer. Sunridge Ski Area hosts its popular "Down and Dirty" 5km obstacle course every year. If you're looking for a nice challenge during the hot weather this could be it.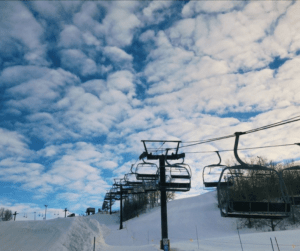 4. Strathcona Science Provincial Park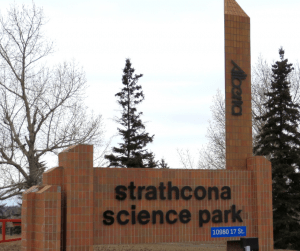 As the sun winds down and you decide you want to cap off your day, what better way to do so than to check out one of the best viewpoints in the province. Strathcona Science Park is located just between Sherwood Park and Edmonton and has a breathtaking view of the skyscrapers in downtown Edmonton. Whether you want to enjoy the end of the day with a significant other or take a moment to reflect on your own, this viewpoint will definitely make for a peaceful way to end your day.
A good way to feel great when you go out to see some of these amazing places is to look your best. What better way to look amazing than to get a fresh haircut at House of Handsome's barbershop in Sherwood Park! Click here to book your appointment.