Edmonton is a marquee Canadian city for a reason. The amount of unique attractions that this city has to offer puts it in great company alongside the likes of Toronto and Vancouver. Whether it's challenging yourself by going indoor climbing, getting a taste of all sorts of different food, or even getting to take a stroll through Europe, there is surely much to be able to see in this amazing city. Below are our top 4 places to visit here in Edmonton:
Indoor climbing is a great way to have fun while also getting an awesome workout in. The Clip 'n Climb location in Edmonton takes the fun part of indoor climbing to a whole other level. This place has 29 climbing walls with safe and unique routes that you won't find anywhere else. The best part about it is that it has walls for people that are both new to the sport, and for climbing enthusiasts that love a good challenge. Clip N' Climbs ultimate challenge is its 28 feet high Vertical Drop Slide that'll give any risk taker an adrenaline rush.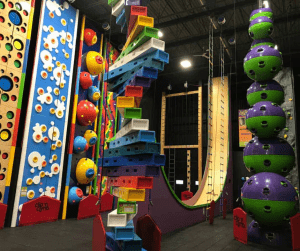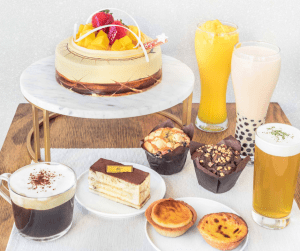 If you're looking for a nice cup of coffee with a unique atmosphere, then checking out Ayco Cafe should be next on your bucket list. The cafe's distinct transparent couches and all-white culinary backdrop will be sure to give you an atmosphere you won't find anywhere else. The cafe has a solid choice of pastries for both non-vegans and vegans to choose from including doughnuts, cinnamon buns, and eclairs. One reviewer rated the pastries a "10/10" and said that the backdrops in this cafe are "Instagram worthy." Make sure to check this place out to try some good food and level up your social feeds.
Have you ever wanted to see what it's like to experience Europe in Canada? Well, Manchester Square will do just that. The retail area fuses vintage European architecture with modern design and is one of the most unique attractions in Edmonton. Its tight-knit buildings and artistic alleyways will certainly make you feel like you're taking a stroll through Europe. Developers are still working on adding more stores to shop in, but Manchester Square's vintage aura still makes for an attraction worth checking out.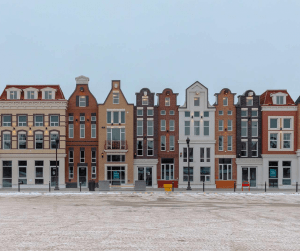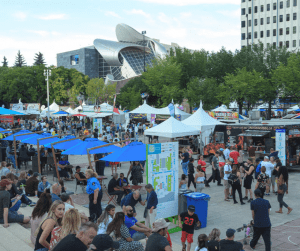 Edmonton is home to one of the most talked-about food festivals in Canada. The "A Taste of Edmonton" food festival has showcases many of the finest dishes that the people of Edmonton have to offer. Whether it's Winston's Fish N Chips, Joanne's BBQ House, or some lemonade from Lemons Heaven, your taste buds are in for a heck of an experience. This year's festival is running from July 21-31st at Sir Winston Churchill Square, so make you mark your calendars and get your tummy ready.
BONUS: House Of Handsome Barbershops
Of course, we are gonna plug ourselves! But seriously, if you are in Edmonton you have to come to one of our two locations, either in Sherwood Park or Spruce Grove. We are one of the best barbershops in the Edmonton area and we'll prove it. Come in, get a fade, a perm, hair colouring…whatever you desire! We guarantee that you will be leaving satisfied! To book an appointment, just click here.